Packing and Boxes Brixton SW9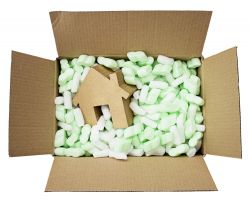 Why Choose Man with Van Brixton for Brixton Packing and Boxes Services?


Whether you need help with the packing of just a few things or all of your belongings, there is no piece of furniture, object or item too small or large for us to handle. We at Man with Van Brixton have experienced removal specialists who know how to successfully take care of everything and provide you with a hassle-free SW9 packing service.

We have experienced staff that will bring along all the necessary packing equipment. This includes boxes, tapes, bubble wrap, mattresses covers, protection and any other items you may require. We can manage your move professionally, efficiently and with minimum stress. Just contact us if you want to find out more about our SW2 packing services.

We understand that when it comes to packing up all your things, finding the time can be quite tricky. With our excellent experience in providing moving services, we are confident that we can make this process as stress free as possible for you and your family. We guarantee safety of your belongings during transportation and provide insurance if an unfortunate event takes place.

When it comes to getting ready for a move, it's important to take lots of factors into account: from making sure that all of your possessions are safely wrapped up securely while still being easily accessible, to ensuring that they are packed in the right boxes with enough room so they don't get damaged in transit. That's why it's important to use a reliable service like Man with Van Brixton's Brixton packing and boxes services - so that you can be sure that all elements of the move go ahead without issue.


Supplies For Your Brixton Move

Our quality removals team also provides customers with supplies such as bubble wrap, tissue paper and other wrapping materials to ensure that fragile items remain safe during transit. In addition to this, we provide customers with moving boxes in various shapes and sizes to accommodate larger pieces of furniture such as chairs or wardrobes; these are designed specifically for removals purposes and are created from protective materials which add extra safety measures for delicate objects or valuable items - ensuring their safe arrival at their destination point. Alongside this, we also offer wardrobe boxes which helps customers save time by pre-packing clothes directly into hanging cases as opposed to folds them up for storage purposes; this ensures clothing remains free from creases and wrinkles - allowing customers to unpack quickly upon arrival.

At Man with Van Brixton, we pride ourselves on offering effective home relocation services; not only do we provide our customers with quality removal services but we also specialise in providing affordable SW9 packing services including accommodating box rental options and specialist moving orientation plans - so that our customers know what time they'll arrive safely at their intended destination - on time! To discuss further information regarding our range of removals services - feel free to contact us today on
and one of our removal advisors will be more than happy to talk through all available options available today!